Graph theoretic methods for dynamics of electrons and nuclei with post-Hartree-Fock accuracy
---
The accurate treatment of molecular properties often requires the correlated study of electronic structure with extensive basis sets. But the size of systems that can be considered by standard approaches in electronic structure is greatly limited due to the intrinsic (steeply algebraic) computational scaling of electron correlation methods and the number and quality of basis functions used. Although there has been significant progress through algorithmic improvements for the treatment of electron correlation, the computational expense is still often too high for most systems of chemical interest. This is especially true when dynamics calculations are to be performed with on-the-fly electronic structure or when quantum nuclear effects are to be studied.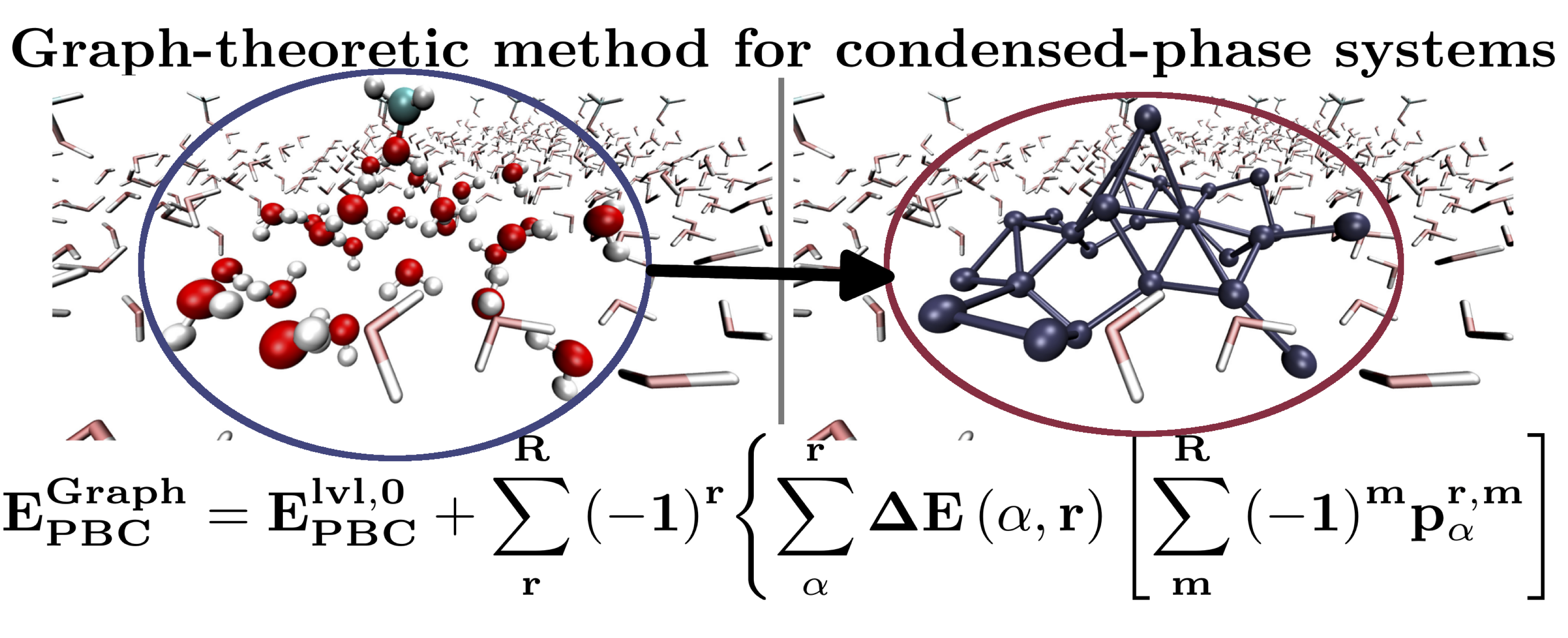 In a series of publications (see below) we have shown how graph-theoretic methods may be used to adaptively construct many-body approximations to potential surfaces and AIMD calculations. In the process both extended Lagrangian as well as Born-Oppenheimer based ab initio molecular dynamics simulations can be performed at accuracy comparable to CCSD and MP2 levels of theory with DFT-computational cost. Hence for the studies presented below, we presented Car-Parrinello-style dynamics, but with CCSD accuracy. Similarly, we have shown how multiple graphical representations of molecular systems may be simultaneously utilized to construct accurate potential surfaces in agreement with MP2 and CCSD levels of theory, again at DFT cost.
Furthermore we have also shown how condensed-phase simulations on interfaces and liquids may be constructed with hybrid DFT accuracy at gradient-corrected DFT accuracy. The approach utilizes graph-theoretic methods.
Representative publications
---
---
---
---
---
---
---
---
---
---
---
---